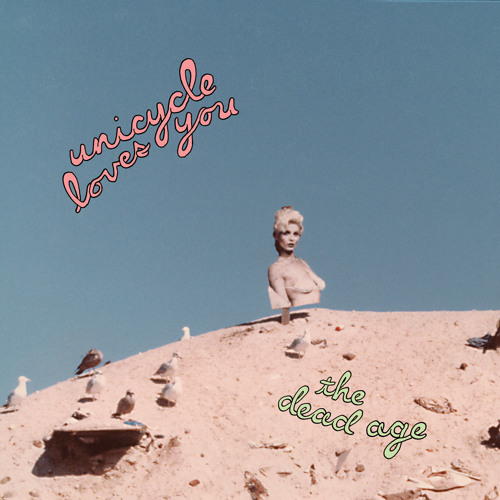 Fourth album from these Brooklyn-based melodic rockers finds the band in psych-garage territory. What does that mean you might ask? Well, basically it's mid-60s flavoured three-chord pedal-flooring bubblegum tunes with heavily reverb-drenched harmony vocals. Can't decide whether the album is played straight or tongue-in-cheek – doesn't really matter I suppose.
Tunes are kept simple as are arrangements but be warned that the lo-fi, echo chamber sound is artifice in the extreme. Oddly enough, the dreamy albeit atonal soundscape that is "Silent Minus" is one of my favourite moments on The Dead Age. It demonstrates that Unicycle Loves You has more to offer than the meat and potatoes spinning in a wash cycle ambience that characterizes too much of this album.
That said, one cannot help but be entranced by the much of the repetitive atmospheric motives of tracks like "Endless Bummer" and "Any Daydreaming Morning" where psychedelic flourishes rule the day, in a pleasant way. A mixed bag but worth checking out by modern rock fans.