Continuing our look back at the Power of Pop archives…with a review from Sherwin Tay.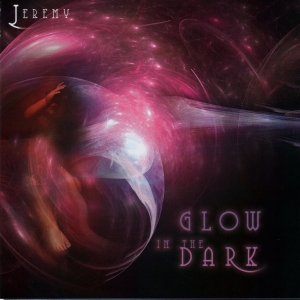 JEREMY Glow In The Dark (Jam)
A "theatre of the mind" would be an appropriate approximation of Jeremy's music; a whirring coalescence of Pink Floyd, shot through a tunnel of Tangerine Dream(s) lined with smidgens of Sigus Ros, emerging on an astral plane where celestial guitar virtuosos retire to as existentialism sleeps off its tribulations.
"Jeremy" of course, is the contraction of Jeremy Morris, prolific multi-instrumentalist, and immensely talented prog-rock musician.
Delightful layers of sonic artistry, punctuated by chaotic yet surprisingly tasteful electric guitar noodling, form the foundations of this 2008 release, with pertinent mélanges of stylistic expression in between to keep things interesting.
The opening track, fittingly titled In The Beginning, serves as both a precursor to, as well as a Genesis of sorts for the rest of the album, opening with ominous keyboard intervals that blend into a late-80s EBM beat driving a searing lead guitar fill akin to Satch; before mellowing into soulful bends and legatos over a shifting blanket of sound that continues to reverberate long after the guitar has died down.
Working with an array of equipment that would cause any legitimate sound artist to salivate profusely (among the collection called into service; vintage synthesizers such as Mellotrons, Minimoogs and Arps. To the uninitiated, each of these is worth several times the average blue-collar employee's monthly pay check), Jeremy weaves a trance-inducing tapestry of melodies that cluster, burgeon and dissipate in a seemingly inexplicable order, yet somehow manage to make sense.
Other standout tracks from this collection of trippy reveries; Time Tunnel, a lesson in the calculated pandemonium an electric guitar is capable of inciting in the right hands, and Endless River, a calming, jazz-infused piece that conjures up images of misty mornings and babbling brooks (some things we are in dire shortage of down here in Sunny Singapore, sigh). It would however be prudent to mention that the songs function better as a holistic unit, as opposed to singular anecdotes.
One of the more refreshing articles to have descended from a realm where a sizeable proportion of music lies on a parabole collision course with the stratosphere of idiosyncratic appeasement. If your mellifluous inclinations happen to align with the constellations of this universe, do check out Glow In The Dark. If they don't, take some time to digest the record anyway, and treat it as an educational experience. Recommended listening.
(Sherwin Tay)
… still there's more …