Italo Zanzi: Roma want to be world's best football club
According to a BBC Football report, chief executive Italo Zanzi claims that Serie A side Roma (acquired by an American group, led by James Pallotta) have ambitions to be the "world's best football club". In the report, it states that "Roma appointed Lille boss Rudi Garcia as head coach in the summer and have won every competitive game since then". In that context, it is perhaps worrying that Roma had no issue with selling Erik Lamela to Spurs, albeit for a big fee. Perhaps the Italian club did not rate Lamela as much as we did and were happy to get good money for him. After all, the loss of Lamela has not hurt Roma at all and thus far, the Argentinean winger has not exactly set White Hart Lane alight. Mm.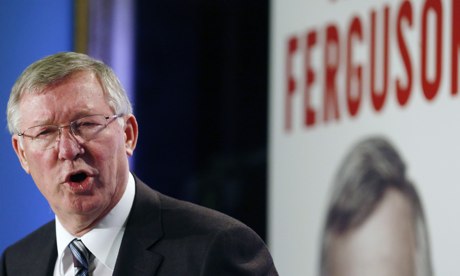 Alex Ferguson's Autobiography 
Hottest topic in football of late is the tell-all autobiography of former Manchester United manager Alex Ferguson. The book has ruffled quite a few feathers already with Ferguson's frank (and often petty) criticisms of his former star players. Former captain Roy Keane has accused Ferguson of not knowing the meaning of the word 'loyalty' and it must seem strange to the public that Ferguson would resort to these tactics in order to market his book. But as always, even though he is effectively out of the game, the controversy over his autobiography has out 'Fergie' back in the centre of attention in the football world. Where he wants to be I am sure.
Perhaps that is why Arsenal manager Arsene Wenger recently commented that he believed 'Fergie' would return to football management! "In six months we will know more about that. You cannot rule it completely out." Wenger said, adding rather bizarrely, "It is difficult to take a drug for 30 years and suddenly get rid of it." (Read more from the Skysports report.) One wonders if incumbent boss David Moyes – suffering a bad start to his Old Trafford managerial career – beginning to look over his shoulder…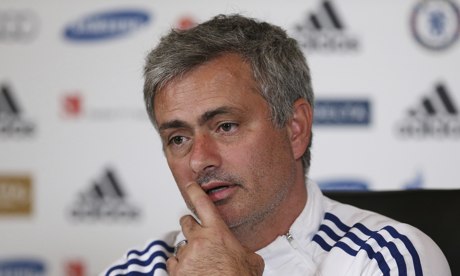 Jose does what he does best – Playin' Those Mind Games!
The biggest game this weekend in the Premiership happens on Sunday when Manchester City travel to Chelsea in the battle of the billionaire clubs. As usual, Chelsea boss Mourinho is doing his best to put the pressure on City – suggesting that the onus is on City to win the title considering the huge investment on players that City has made. Something that ironically used to said about Chelsea before as Mourinho himself alludes to – "People said that of us in 2004 and 2005, so now it's up to them to say 'yes'. They have an unbelievable squad of players."
City boss Manuel Pellegrini is no stranger to Mourinho's mind games. After succeeding Pellegrini at Real Madrid, where the Chilean finished second in La Liga, Mourinho claimed that "second is the first loser" and mocked his predecessor for moving on to Málaga. So Pellegrini is not going to let Jose get under his skin – "I never get involved in the moment and I will not get involved now."
Only way to find out is to see how Sunday's game turns out!
(Read the full Guardian report)