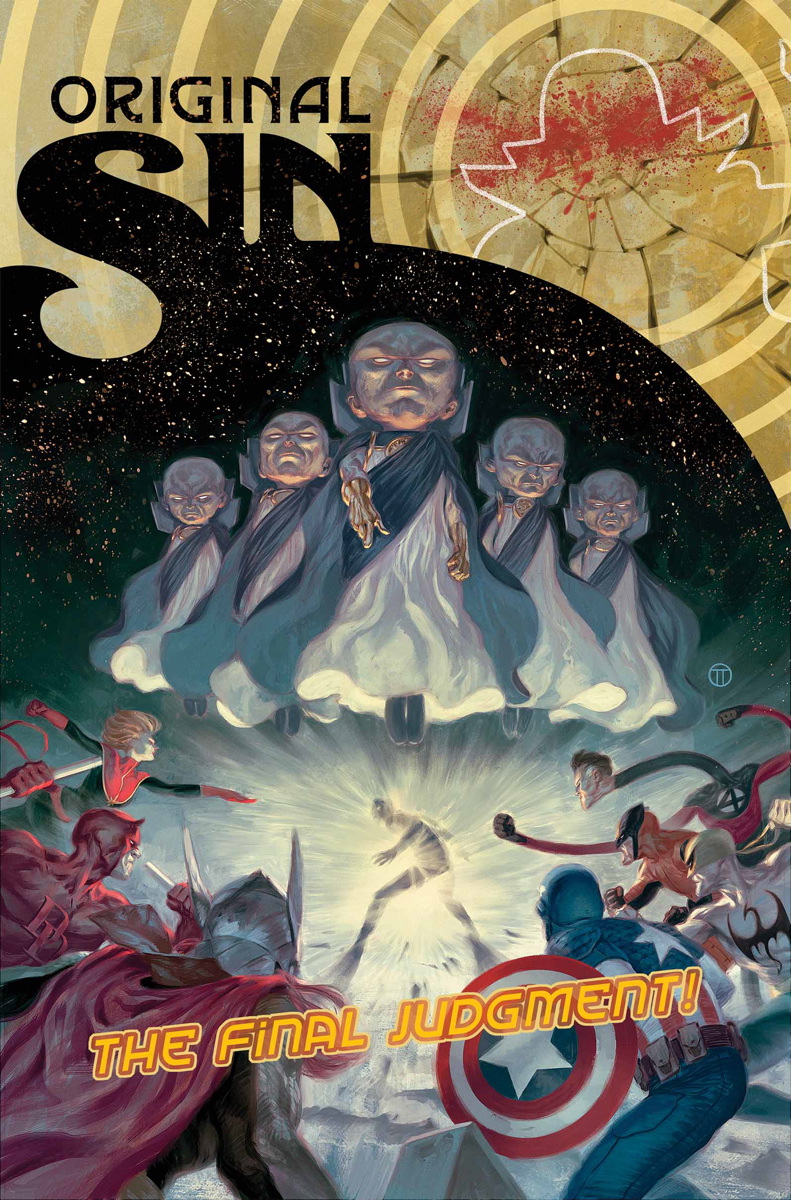 Original Sin is a 2014 comic book storyline published by Marvel Comics. The story features Nick Fury and the Avengers investigating the murder of Uatu the Watcher, only to suffer trauma from what they see in his eyes. They also come into conflict with a group of misled self-appointed investigators led by Black Panther and Punisher.
S P O I L E R S
Marvel's Original Sin mini-series wrapped up with issue #8 and raised even more questions than providing definite answers to the questions raised earlier in the series. But then, that's typical super-hero comic book fare, isn't it? At its core was the mystery of the Watcher's murder, which as it turns out was brought about by Midas and Nick Fury but not in the way first suspected.
The hook of the series was the discovery of hidden secrets that once revealed would have a massive impact on the Marvel Universe (where have we heard this spiel before, erm?) and to a certain extent we did. Fury – now an old man, like Captain America – acted like the Men in Black, taking care of external threats to the Earth in clandestine manner and had to take appropriate action to keep the truth from coming out. At the very end, Fury is seemingly dead (or is he?) and Bucky Barnes takes over Fury's mantle. Presumably, this will allow Fury's son – an African-American – to be the de facto Nick Fury in the Marvel Universe?
Yup, that's about the sum of those 8 issues. And Deodato's art design was cool. NEXT!
Original Sin is available at Marvel Unlimited.
… still there's more …