My review of My Magic from a decade ago!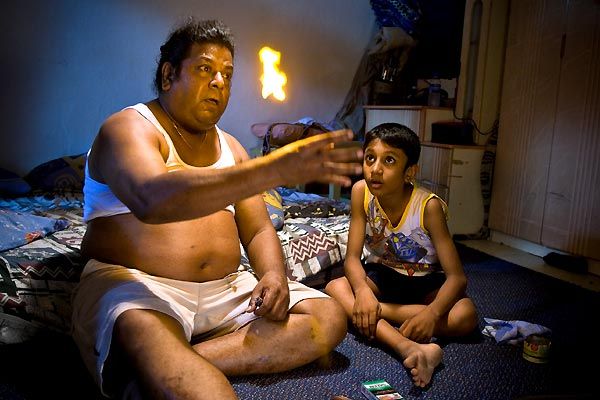 Before I get into this review, a caveat – I was involved in putting together the music of this film, so if you wanna take this with a pinch of salt, feel free.
My Magic is probably my favourite of all Eric's movies. Inasmuch as all of Eric's movies dealt with dysfunctional relationships, My Magic's thematic focus is on the redemption of a relationship. This time, the father-son relationship played out by Bosco Francis and Jathis is the be all and end all of My Magic.
The plot is simple enough. Father is a down-and-out alcoholic former magician. Son, a young bright boy, is appalled by his father's drunken behaviour and hopes for a better life for himself. Mother had left the home years ago – cause unknown and grandma has recently passed on. Father comes to realise that his failings and sets out to make amends, in the only way he knows how.
The narrative is linear, unlike Eric's previous work, though jerky and episodic at times, it is down to the heartfelt performances of Bosco and Jathis that the success of the film hinges on. At the very end the film comes together nicely in a way that is totally unexpected but powerfully poignant.
My Magic is rather short, clocking in at about 75 minutes only and perhaps a little exposition would have been handy but that does not detract from the simple grace of a film that delights in most every turn.
Working on My Magic was sheer pleasure – I felt real pressure to ensure that the music complemented the touching images and I'm glad that it seems to have worked a charm! Thanks to Eric and Kim Hoh, who guided me through the process, and to Christopher, Krishna, Govin and Kazz for being the perfect collaborators, I'm proud to recommend My Magic to everyone who is reading this.
… still there's more …