While I have no problem with shamelessly self-promoting my own music – especially my songs about Singapore, I would not discredit any of my 'Best of' lists by inserting myself into the picture. Who am I? Kanye??
Orchard Road (1993)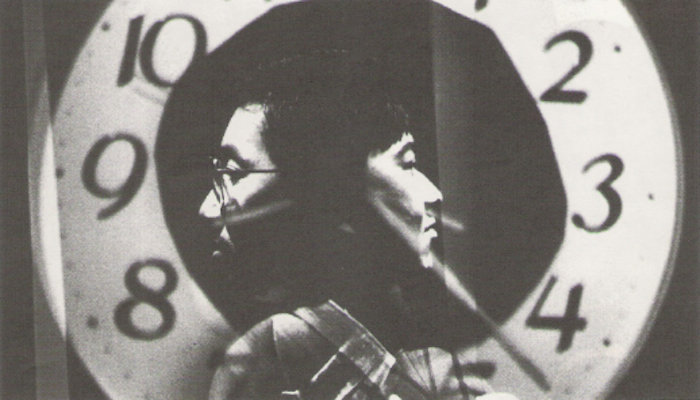 My first recorded song was released on BigO's New School Rock III in January 1993. Written in the late 80s and inspired by Ray Davies' penchant for writing about English landmarks. Kudos to Patrick Chng (drums) and Stephen Huen (guitars). My first music video was made by my best buddy Eric Khoo. Listening to the song for the first time in an Orchard Road mall was a defining life experience. Thanks to everybody for making it possible!
The High Cost of Living (1993)
Back in early 1993, an editor at BigO magazine requested that I review a DAT recorder and do a couple of demo recordings to go along with the piece.
I recorded two songs, one of which was "The High Cost of Living" and as a lark included my young sons singing Happy Birthday to me!
At the time, the only songs I had recorded and released were "Orchard Road" and "Please Believe Me" which were on New School Rock III (1993).
Conceptually, I wanted to write songs about Singapore to set myself apart from other local songwriters. Topical songs in the vein of Dylan, basically.
Musically, the song was partly inspired by "Itchykoo Park" (Small Faces) and "Speak Like a Child" (The Style Council) in that the chord progressions provided me with a starting point. i.e. G to Em. (I to vi).
The lyrics were meant to be humorous as the subject matter was rather depressing.
Chris Ho referred to the song in his Life column, Pop Life, as proof that I was a protest singer of sorts (am nothing of the kind).
To my surprise, the demo was released on the BigO CD, Death Valley 92328 (April 1993) and was even played on the radio (guess they were desperate back then eh?)
The song would ultimately be recorded for the opening track of Watchmen's Democracy, released in August 1993. Both versions can be heard on this video.
I ❤️ Singapore (1994)
Recorded for the Love EP – released on Valentine's Day 1994 – the song is neither a protest song nor a patriotic song but simply a story song about someone who was coming back to Singapore after a 15 year absence. Just for fun, I 'synched' the original recording to a performance of the song by Kevin Mathews/The Groovy People from 2013 at MAAD Sounds. Thanks to Chris Chin for the video recording. Kudos to Patrick Chng (drums) and Ben Harrison (guitars) for the original recording!
Pasir Ris Sunrise (1997)
I lived in Pasir Ris for about three years in the early 90s and wrote "Pasir Ris Sunrise" to describe a typical day in the life of that time. The song was mainly inspired by The Kinks' "Waterloo Sunset". The track ended up in The Crowd's Pop CD a few years later.
Misery City (2015)
Written for my Present Sense album song cycle – the song was inspired by all the press that was circulating back then about how miserable Singaporeans were. Not meant to be an inditement or a judgment of anyone but the song was intended to pose questions about the importance of 'happiness' in our lives, when contrasted with the plight of others. Hopefully, I succeeded in a small measure. Kudos to the Groovy People viz. Ray Aziz (drums), Joshua Tan (guitars), Nelson Tan (bass) and Patrick Chng (recording) for invaluable assistance!
Telok Blangah (2018)
Finally, a song I was commissioned to write for the Singapore Teachers' Academy for the aRts (STAR) about childhood memories. I chose to write about my growing-up years in the 60s when I was living in the PSA quarters located at Jardine Steps. The development no longer exists of course, as it is now occupied by Vivo City! Recently, a group of students from Blangah Rise Primary School, came up with their own lyrics for the tune and that experience was thoroughly satisfying. Thanks again to STAR for the opportunity. Kudos once more to Patrick Chng (recording)!
I have always wondered why more Singaporean songwriters do not write songs about Singapore… not hip or cool? Fuck all that. I am blessed to be able to document these memories of home and I hope that these songs will continue to enrich your lives in some way. Remember that you can check out my music over at Bandcamp. Thanks for listening!
… still there's more …