Day:
November 28, 2014
Yeah I know it's only a teaser but this is seriously under-whelming. *Sigh*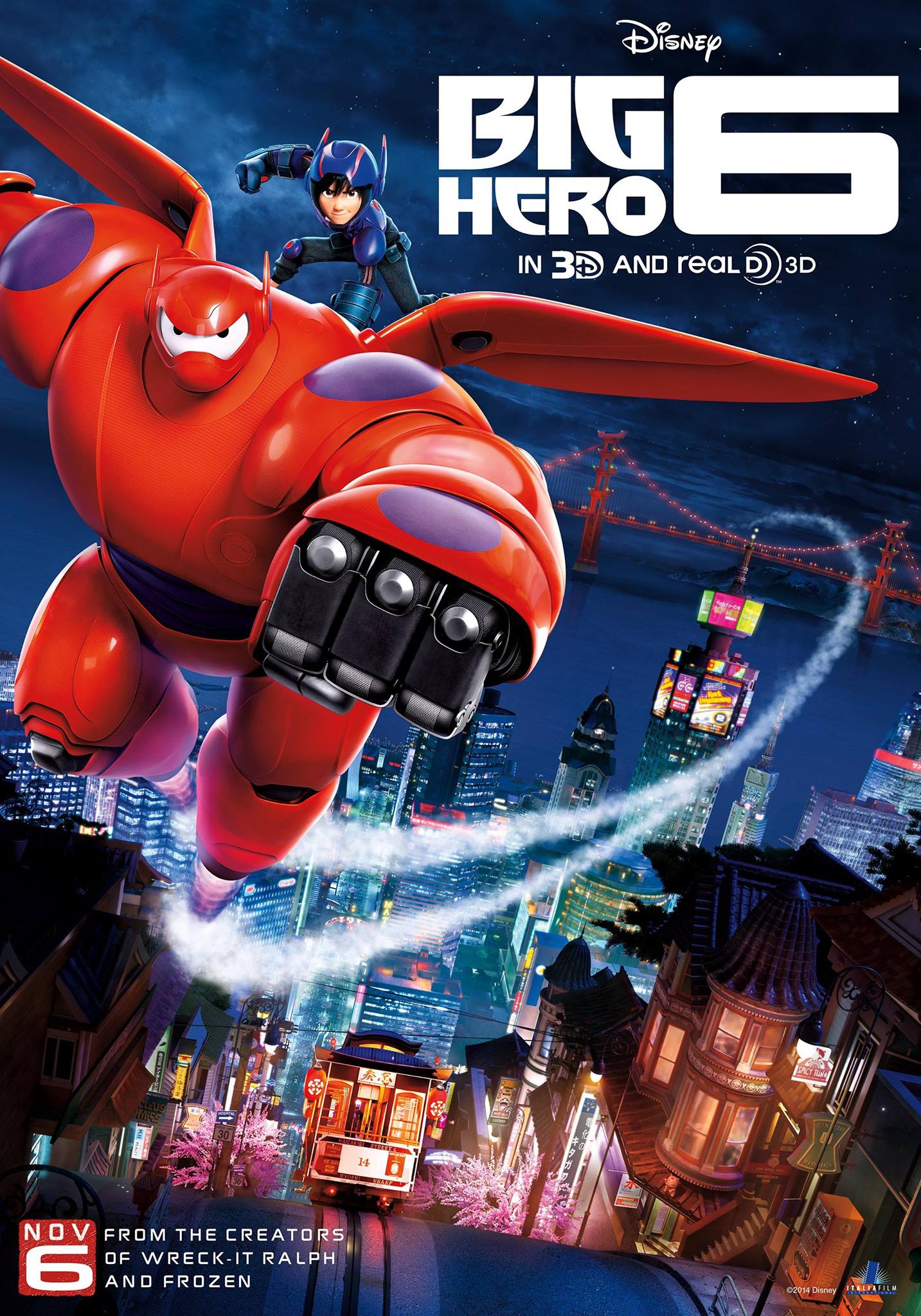 Directed by Don Hall & Chris Williams
With all the super-hero properties available to Disney Animation upon the acquisition of Marvel Comics, Disney opted for an obscure book titled Sunfire and Big Hero 6. The subsequent film adaptation is only loosely based on the comic, severing all links to the Marvel Universe – except for the utterly pointless Stan Lee cameo.
When you consider that the sequel to the vastly superior The Incredibles remains in limbo, one would have thought that Disney should have left super-heroes well alone. The result is predictable – very poor superhero tale that is high on sentimentality but light on plot.
That said, one cannot fault the character designs, the top notch animation and likeability of Baymax. However, the clunky narrative, the one-dimensional supporting characters and Baymax-size plot holes prevent Big Hero 6 from being taken seriously. Obviously aimed at young children, that is the only reasonable way of approaching this dumb flick.
"If you build it, they will come"
How to improve the local music scene? By building fan base. Once the numbers are there, then the promoters will come to you. Case in point: Gentle Bones (aka Joel Tan). Ever-increasing fan support has now had promoters looking to add to their audience numbers by having the popular artist open for foreign acts.
Thus, on 10th December, Gentle Bones will open for Us the Duo at Kallang Theatre and on 27th February 2015, Joel will support Christina Perri at The Coliseum. This is exciting news and signs of a developing local music scene.
Get your tickets from SISTIC.
… still there's more …